Yes of course you can dive in the Canaries! There is no reason to be worried about planning a diving holiday during the BREXIT uncertainty.
Since the original exit date at the end March evaporated, the most likely outcome as we write(!) is a 'dis-orderly departure' of the United Kingdom from the EU, which will have almost no impact on the millions of holidaymakers who visit Spain from the UK every year.
For visitors to the Canary Islands from other parts of the EU we do not foresee any disruption, so these hints and tips are mainly for travellers from the United Kingdom .

Firstly, there seems to be a raft of 'misinformation' and scare stories, so I have tackled here some questions we have heard from guests who want to go diving in Gran Canaria. There are still many divers who want to come out from the UK to get a break, in the sun, especially in Autumn and Winter when most of the Mediterranean Resorts are closed.

Much of this advice is based on authoritative reports, but also on the experiences of customers during the 'Ash Cloud' crisis in 2010, when planes stopped flying.

I hope this will cut through the FUD (Fear, Uncertainty and Doubt), so you can travel happy and enjoy your diving in Gran Canaria and the other Canary Islands this year.

What happened during the Ash Cloud?
In April 2010, the eruption of a volcano in Iceland created the highest level of air traffic disruption since the second world war. Many fears have been published that a 'no-deal' BREXIT could also leave pilots and planes without permission to fly, stranding British holidaymakers throughout Europe.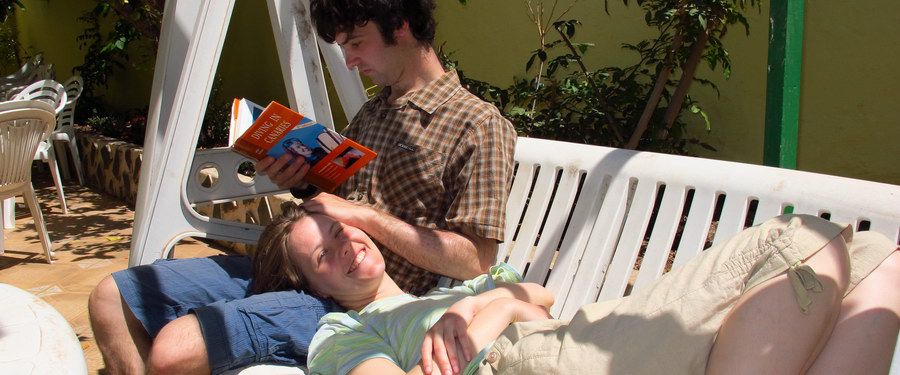 But when that happened in 2010, all the Tour Operators, such as TUI, Thomas Cook stepped up to the plate and arranged continued stays in hotels, and looked after their customers, taking some back home in chartered cruise ships or by land.

So our first tip, is if you are worried about 'being stranded' by a sudden no-deal Brexit, book a package holiday with a major tour operator, in one of the bigger hotels. They will then be there to help you and to make sure that any travel disruption is minimised, and at no extra cost.

And the 'official position' is that in March 2019 the EU and the UK agreed a reciprocal 12-month airspace access period in the event of no-deal, when " for the 12-month period the UK intended to grant EU air carriers a level of access to the UK at least equivalent to the rights that would be granted to UK airlines under the EU's regulation."This includes traffic rights, ownership and control, leasing of aircraft, cooperative marketing arrangements and fair competition," the transport department said.".

So even with a worst case of a no-deal BREXIT, UK flights will still come to the Canaries, and European carriers can still fly in and out of the UK.

Do I need an International Diving Licence to dive after BREXIT?
Yes, this is in fact true … but you need one today, and you already have one!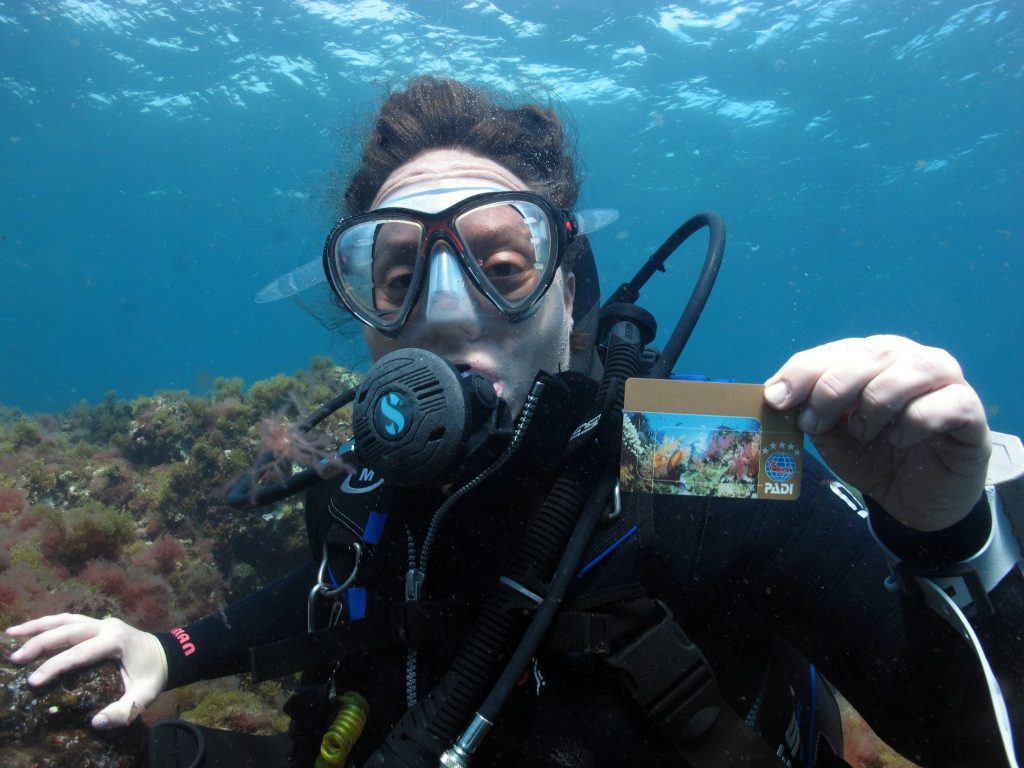 The majority of recreational diving qualifications are NOT controlled by either the EU, or by national governments. Your PADI, CMAS, NAUI or BSAC qualification has been issued by an independent body, and all have been approved as meeting the International Standard ISO 24801-2.

We will accept any diver with a valid ISO qualification here to dive, in all cases (No-Brexit, No-Deal, transition period or Smooth exit). I am sure that other dive centres in Spain will be the same.
So our second tip is that if you are worried that your PADI card does not specify this standard (or you have lost the card), then you can get a replacement card for about €45.00, or why not do that PADI Advanced or Speciality course you were thinking of, and get a new card which shows the ISO compatibility.
Can I still use my EHIC card for medical treatment during any transition period?

The answer here is more of a 'yes and no'. The European Health Insurance Card does cover basic medical costs when in Europe, but importantly, in Spain and some other countries it DOES NOT COVER HYPERBARIC TREATMENT. In Spain the law requires all divers to have both diving medical insurance and 'Responsibilidad Civil', neither of which are covered by the EHIC card.

Over the last few years I have seen more and more visitors travelling without any form of travel Insurance, and I have also heard about visitors who have had a (non-diving) accident, been treated free, but then had extra costs to pay for new flights or changes to hotels, all of which are normally covered by a good travel insurance policy.

Remember also that the EHIC card only covers treatment in the Spanish National Health service, where they do not always speak English, while if you have a travel insurance, you will be treated in a private clinic where there are more language experts.

So tip 3 is that both before and after any BREXIT, you should have a good travel Insurance policy, which covers diving, and in the event of any unfortunate accident such as a broken leg, you not only get good medical treatment, but great support from your insurer to get home without any extra problems.

Yes, I know insurance is boring and sensible, but there are plenty of good annual multi-trip policies available, including from diving specialists such as DAN and Divemaster Insurance, which will give you a comprehensive cover for a whole year at a good price. If you just want to 'top-up' your cover for diving here we have daily, weekly ,monthly and annual policies available which cover any diving issues in Spain.
Summary
So to summarise my three tips, book a package of flight and hotel to somewhere familiar, where you have been before, and where the family will all feel comfortable. 
Check that you have your PADI card or equivalent before travelling, and double check that your travel insurance covers all the activities you want to enjoy on holiday, including Scuba Diving.
If you book your package to Gran Canaria (tip no 4?) then send me a message, let me know you are coming and I can arrange some dives in the El Cabrón Marine Reserve for you.